About Eddies Performance Motors EZ Layaway Plan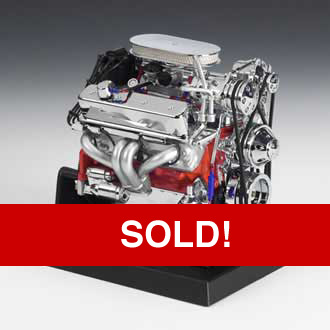 Eddie's now has a new convenient way to pay off your new crate engine with our EZ layaway plan. How it works is you provide the first payment for a 3 month, 6 month, 9 month and 12 month program and we'll simply start building your new engine and have it completed by the final payment date,INTEREST FREE!
Example payments based on a $5,000 Eddies Crate Engine package.
3 Months - $1,666.00 X 3 = $5,000.00
6 Months - $833.00 X 6 = $5,000.00
9 Months - $555.00 X 9 = $5,000.00
12 Months - $417.00 X 12 = $5,000.00
Remember if you are local, we can also install your engine for you right here in our Sayreville, NJ garage.
So to start your layaway program just give us a call at 1-800-471-2325 and ask for Eddie. We'll make sure your layaway engine program is set up in a cost affortable format.